Let's face it. Writing a non-fiction book isn't sexy anymore. "How to write your entire book…in 3 hours!!!" That's what seems to be attracting people lately. And, writing your book content without sitting in front of a computer for six months or typing, yeah, that's a "12" on the sexy scale of 1-10.
Is writing a non-fiction book, without typing, even possible? And, can a book that's not typed come anywhere close to the quality of a book that's typed? The answer to both of those questions is a firm YES!
Several methods exist for you to create content for your non-fiction book without typing a word of the manuscript. We have tried them all and would like to feature six of them for you in this post. So, let me introduce you to the six book writing methods without typing and give you some suggestions for each. Then, at the end, I'll showcase Produce My Book's preferred method of generating content without typing, that we call collaborative writing.
Record Your Speeches
One of the most popular methods for writing book content without typing is to record your in-person speeches and training sessions and virtual live presentations. Recordings of the audio files from your Zoom meetings can easily be transported and transcribed by tools such as transcribe.wreally.com.
Suggestions for recording your speeches instead of typing:

Rehearse.
Have a point after every story or example.
Outline your speeches in a way that will present well in your book.
The big challenge with using your speeches to produce your non-fiction book content: Speeches and presentations are designed to educate a little and entertain a lot. A good non-fiction book entertains a little and teaches a lot. So, be ready to remove quite a bit of entertainment from your recorded speeches and beef up the educational portions of your content when it comes to assembling your non-fiction book.
Talk into a Recording Device
You don't need an audience, or high-end recording equipment, to produce content for your book. You can just as easily grab your cell phone and start talking into it while recording. Every cell phone has a built-in voice recording feature. Just press record and start talking.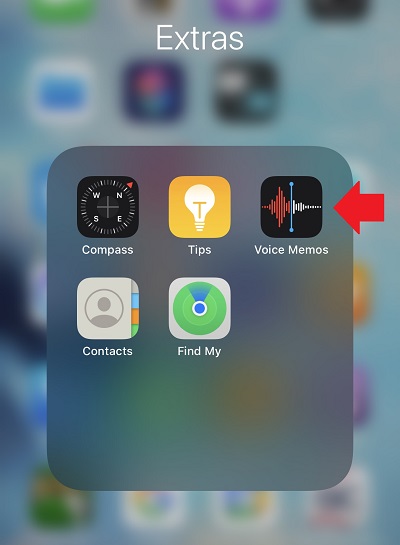 Suggestions:
Go for a walk outside to get your mental juices flowing.
Bring a piece of paper with your printed outline to keep you on track.
Pre-write sections of the book you want to discuss.
Save your recordings every 20-30 minutes so you don't lose too much if your file doesn't save properly.
The big challenge with using your cell phone to record yourself while talking into it is that you are on your own out there. You have no idea if what you are producing is quality content or not. Plus, you will find yourself getting easily distracted with this method.
Copy and Paste Your Blog Posts
One of the fastest ways to accumulate printed content is to use what you have already written. If you've been adding blog posts to your blog or website for the past few years, you can easily select 20 to 100 blog posts and copy & paste them into a Word doc.
Suggestions:
Choose blog posts that have steps or sub-steps that support the bigger picture of your overall book.
Do not use photos from your blog posts in the book.
Use this method with the right expectations because you will still need to type updates to old blog content and transitions between blog posts and between posts and chapters.
The big challenge with using your blog posts to produce book content is that blog posts are written differently than book content. Blog posts are typically less detailed, designed with SEO in mind, and follow a problem > solution > next step formula that is not always consistent with every chapter or sub-chapter in non-fiction books.
Hire a Ghost Writer
The most traditional alternative to typing your manuscript is to hire a ghost writer. Ghost writers are easy to find, but very difficult to choose…and even harder to accept the choice once you've made one.
Good ghost writers charge in upwards of $10,000. The typical ghost writer will interview you for a few hours, conduct topical research on their own, and then come back in a few months with your initial manuscript. They will ask you questions along the way, but they know you went the ghost writer route because you don't have time to produce your own content. So, they do a good job leaving you alone while they produce the content for you.
Suggestions:
Seek referrals from people you know who have used a ghost writer for their non-fiction book.
If you don't know anyone who has used a ghost writer, join writer's group on facebook and add a "ghost writer wanted" post.
Avoid ghost writers with English as their second language.
Ask the ghost writer to interview you for 15 minutes and create a blog post for you so that you can see if the writer can write in your voice.
Get a contract that shows benchmarks in a timeline and retains YOU as the owner of the finished manuscript!!
The big challenge with using a ghost writer to write your non-fiction book is a very uncomfortable feeling of not being in control. You have no idea what content is being written by the ghost writer and when you're going to get to have a look. This uneasiness can last for several months until the book writing project is complete. Ghost writers we've worked with in the past consider it standard practice to go a few weeks to a month or two without giving progress reports to their clients. Plus, when you read through the initial manuscript, you will always come up with ideas for more content that must be included to call the book complete. And, you know what that means…more cost!
Get Interviewed by a Friend
The popular suggestion on the web right now to circumvent all of the shortcomings of these methods is to have a friend interview you to produce your non-fiction book content. Short-cut, get-published-quick, schemes lure you into buying training products and services by suggesting your friend can come over to your house and press the record button on your phone, grill you for a few hours on your topic, send the content to an editor on Fiverr, and POOF!!, you have your book done in a week for $50.
Like I said earlier, we have tried ALL of the approaches in this post, including this one.
There are three general problems with using a friend to interview you for your non-fiction book content:
Distraction – Your friend will always bring a case of beer or a bottle of wine for interview day. Or, you'll start the grill to BBQ some ribs, while you both sit on the deck for a few hours to talk about your book. Since you have a friend over, your spouse puts you in charge of the kids. But, that's okay (you say), because they can just run around the yard while you and your friend work on the book content while you're grilling. The dog begs you to throw the ball…again and again. The casual atmosphere takes the business professionalism out of the process. You get frustrated and decide to reschedule.
Misdirection – The friend is almost always inexperienced at producing non-fiction book content. (S)he has no idea what questions to ask or interview you in a way that provides content people are expecting when they read books. The result is incomplete content that you will wind up spending five times as much time to clean up than if you were to just type your content in the first place.
Incompletion – If the book ever gets completed, the content is of far less quality than it could be, and you know it. You will probably choose to not release it to the world, or (gasp!), maybe you go for it anyway and the book winds up hurting your business rather than helping it.
Suggestions:
Choose interviewing times that are during business hours.
Early morning is best
Connect by phone or Zoom (with video turned off).
Remove all distractions…this is business!
Have BOTH of you share in taking our DIY course where we supply you with all of the processes and formats you'll need to do this right!
Engage with a Certified Collaborative Writing Guide to Produce Your Book Content WITH You
At Produce My Book, we have developed a collaborative writing method that keeps you away from the keyboard and connects you to your higher-self. Only once your higher-self is engaged in the content development process, will your brain produce the most valuable content for a book.
Marty Dickinson gives a how-to overview of the collaborative writing method in this interview:
To summarize, we are able to extract the best content from you in a format and flow, in which people want to consume content within non-fiction books.
We Write Our Own Books without Typing
Many service providers use one method for their clients and use entirely different techniques to achieve the same objectives for their own books or businesses. At Produce My Book, we use the same collaborative writing method without typing for every book we produce, whether for clients or our own.
Our founder, Marty Dickinson, is pictured at the top of this post sitting on a park bench. The photo was taken in November of 2019, during his last recording session while "writing" his most recent book, Lions Always Win: How to Spot What You Want in Business and Life…and Get it Too, which launched in March of 2020, on Amazon.
One of our Certified Collaborative Writing Guides, Sue, was on the other end of Marty's cell phone guiding him through the content development process chapter-for-chapter.
The Book Writing Process in a Nutshell
Each book we produce averages 5-8 interview-like sessions, in two-hour increments, over a period of one to two weeks. You never have to write a word of your initial manuscript. And, the process is actually FUN to do.
Our team will offer to finish off your book with the 30+ steps involved with developing a non-fiction book and publishing it to Amazon. Or, we can supply you with the recordings and you can use your own resources to massage and edit the content, produce the book cover and launch.
How to Get Started Writing Your Non-Fiction Book without Typing
We would like to suggest three options for you to take toward getting started writing your book without typing using our collaborative writing process.
Option 1: Contact Us for a No-Obligation Consult for Our Done-With-You Services
Learn more about our non-fiction book writing services by visiting the Done For You page on our website. We use our collaborative writing method with every book project where your initial book content is complete usually in a week or two. An application form is provided for you to make contact with us so that we can schedule a no-obligation consult to discuss your topic.
Option 2: Take Our DIY Non-Fiction Book Development Course
Watch pre-recorded training videos that walk you through our
book content development course step-by-step. Our instruction provides the framework you will need as the expert Source to produce the high quality content you're hoping for. You will also be able to invite the person of your choice to enroll at no additional charge. This person will become your official Guide for producing content.
Each lesson is supplied with PDF documents to help you get setup for every recording session to complete your book and support is provided along the way. The course was designed to be a low-cost alternative to engaging our Produce My Book team.
Option 3: Get Started for FREE
If you're not at the point of engaging a service provider to work with you to produce your book, and you're not quite confident that an entire course is the way to go, we offer a third alternative to get you started.
We have created a downloadable workbook to help you develop the topic and premise for your non-fiction book. We call it, The Method in You. This workbook walks you through a more in-depth look at the current state of book publishing, including why people are purchasing books and how they are consuming them. From there, we will provide a way to help you come up with your topic in less than 15 seconds. Next, you will discover the 5-step method for which you are already an expert. It is this expertise that people are willing to pay to read in your book.
Access to the workbook is free! After your online request, you will be offered the opportunity to purchase a reduced-rate consultation with Marty Dickinson to work with you to identify your Genuine Expert Method (G.E.M.) one-on-one.
If neither of these options is what you're looking for, please visit our Contact page to request more information.